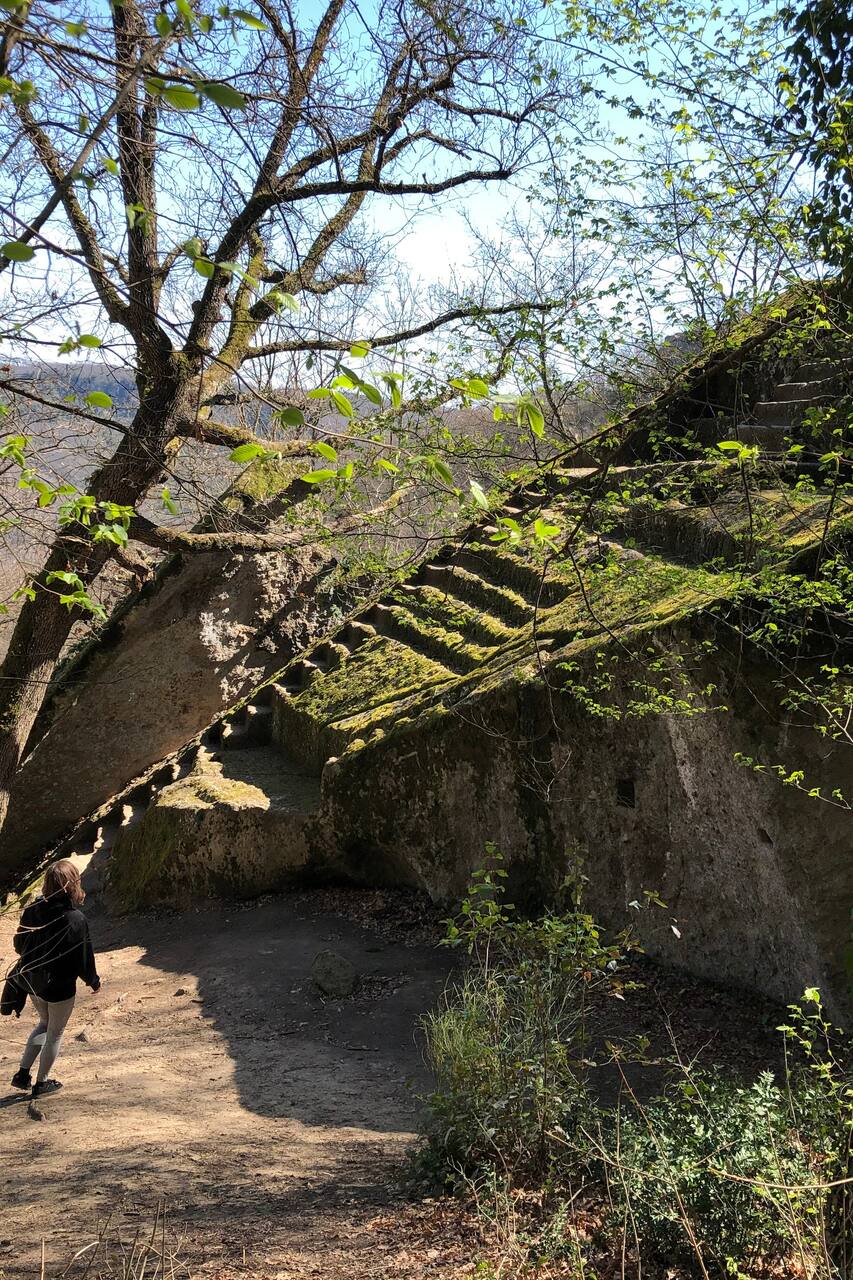 森の中にあるエトルリア人のピラミッドを見に行こう!
森の中にあるエトルリア人のピラミッドを見に行こう!
I founded the trek group "Passo Positivo" 10 years ago, concentrating on historic remains in nature. In the Italian forests it's possible to explore a large number of ancient and incredibly fascinating ruins from thousands of years ago. I will take you to some of the most interesting ones. I have organised day trips for small groups and friends for a lifetime and I would love to take you to live…
We will start with meeting at the station of Cesano on the train line Rome -Viterbo where I will pick you up in my car and we will drive direction north towards Viterbo choosing pleasant roads through the lovely Italian countryside. We will then park the car near Bomarzo and there we walk into the forest for 3 kilometres. The surprise is enormous when we suddenly are in front of what looks like a…
This excursion include walking on footpaths in the forest so running shoes or hiking boots are a must. A small backpack is better than a hand bag. Sporty, comfortable clothing is essential.
Snacks
During our trip we will have a light snack with bread, cheese, fruit, water and coffee. Let me know if you have requests!
I recommend a small backpack and no handbags.
We will visit places of great beauty so I recommend to bring a camera.
This experience include walking on trails in the forest and this can be done only with running shoes or hiking boots. Comfortable clothing is essential.