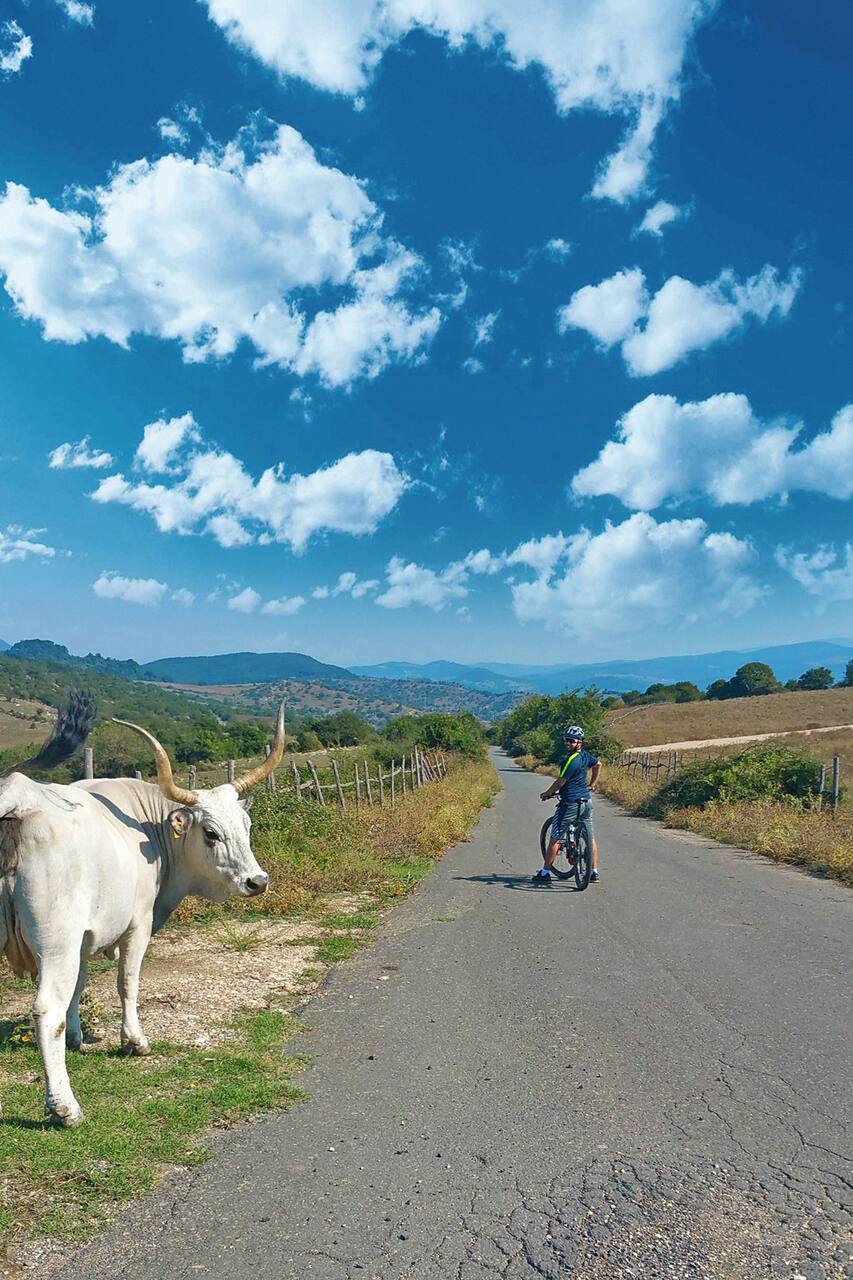 From sea to Tolfa mountains on e-bike!
From sea to Tolfa mountains on e-bike!
Ciao, I'm Emanuele and I'm a licensed MTB tour guide, with a great passion for biking and a huge love for my territory. I like to discover new paths and hidden places, my goal is to share the passion for cycling and make people understand that with an e-bike you can reach wonderful places and discover hidden treasures of our land with an easy effort, fully enjoying your biking experience in the…
A tour that will bring us by e-MTB into the typical Tolfa Mountains nature, enjoying amazing views, colors and perfumes with an easy-medium physical and technical effort. We'll start from Santa Severa pointing our mountain bikes towards Tolfa, on a well-paved road that is considered as "the spot" for cyclists coming from all around for its breathtaking panoramas. Thanks to our e-bikes the climb…
We're gonna ride on pedal-assist Mountain Bikes. Wear comfortable sport clothes: during the climb you may be sweating a bit, so wear something that you can easily take off and on during the ride.
Snacks
italian breakfast, water cappuccino or espresso and croissant
Equipment
KTM e-bikes (MTB), helmet high-end pedal assist KTM mountain bikes are the best way to enjoy your ride, allowing you to get as much exercise you want.
Snack (suggested), windproof jacket, your camera and your smile!
In case of rain bring a waterproof jacket: there's no good or bad weather, only good or bad equipment!
Closed toe shoes - running shoes for example. No flip flops or sandals.
If you want to use your clip-in MTB shoes just let me know: i can provide you Shimano SPD pedals.
Small backpack suitable for hiking or riding. Loose bags are not recommended.