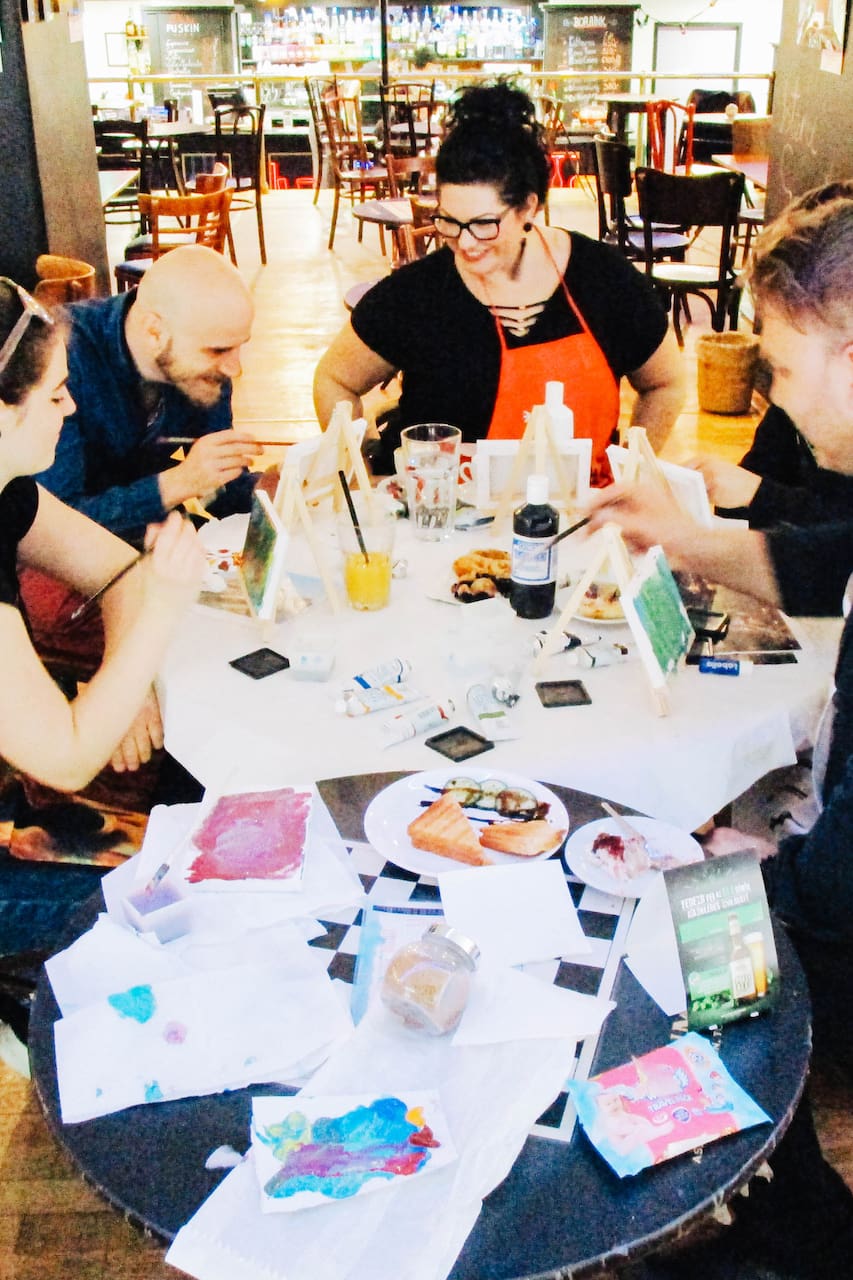 ブダペストでアートワークショップ&地元グルメを味わう
ブダペストでアートワークショップ&地元グルメを味わう
My husband and I were both born and raised in the heart of Budapest. We love and we know all the small streets of our city. Art, painting and design are our common love, we work day-to-day with creative work, I am a graphic designer, and we live colorful, sparkling, creative lives, full of stories and hospitality. We also pass on this feeling of life to our 3-year-old daughter, who takes part with…
You can find your inner creativity painting your own hand painted, valuable acrylic painting, which shows Hungarian memories. During art time, you will also enjoy a Hungarian gastro experience. Our experience starts with tasting two Hungarian specialites: langosh+chocolate and cottagecheese rod. We'll talk, feel good while walking to the Art Café where our creative workshop takes place. We will…
In case of rain, we still walk along the planned route all the way. The art workshop will be in a spacious cafe, so the bad weather will not bother our program.
Food
langosh, goulash, strudel This is a special Hungarian cuisine, where dishes are prepared in a traditional way,so that we can taste the flavors.
Equipment
All tools for painting. No security equipment is required.
No need to bring anything, we provide everything.