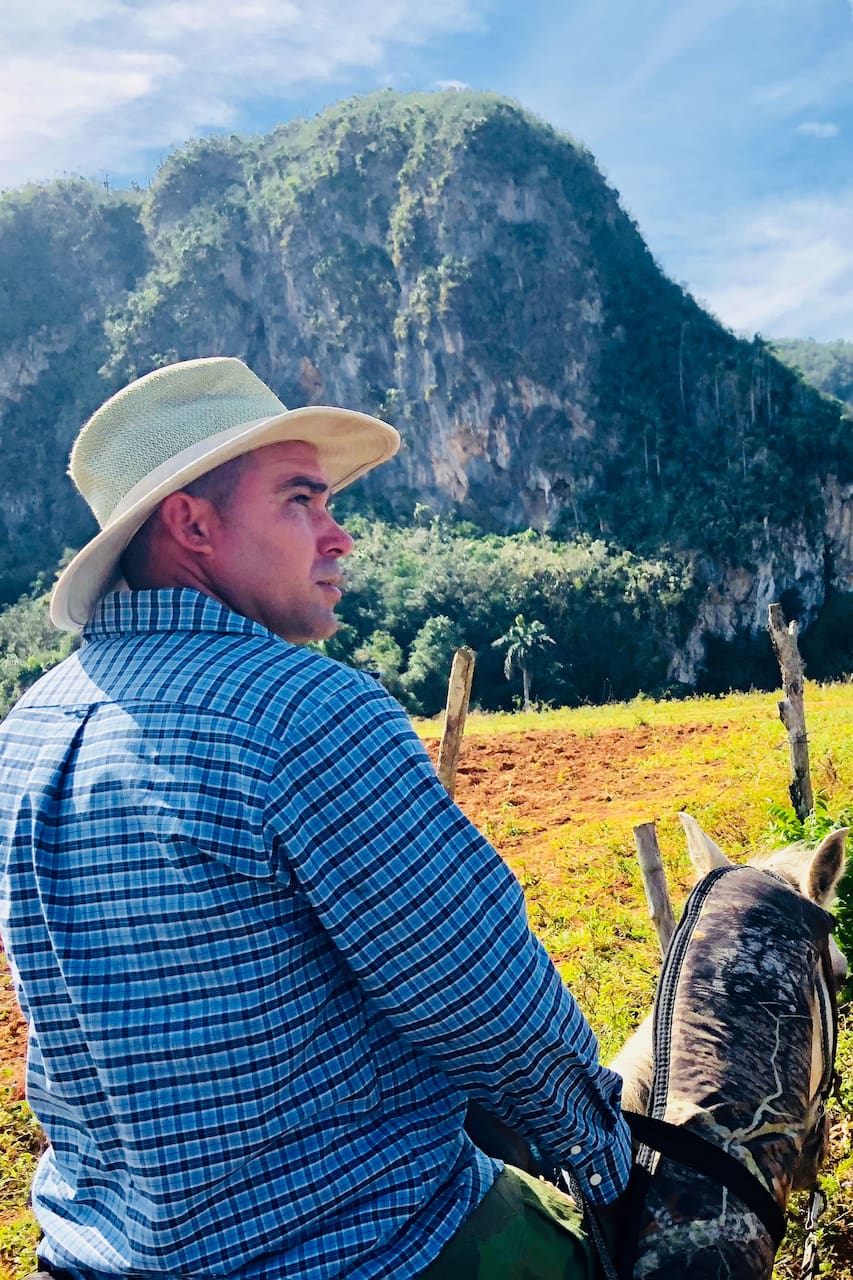 My name is Benito. I was born in these fields, I like to know the customs and traditions of the place where I was born. Viñales is a beautiful place and I would like to share its beauties with tourists from other countries. I would like to help you discover the beauty of Viñales. I care and train horses for many years, they are my favorite animals and I wanted to use them to make the experience of…
The experience will start from the meeting place. Then we´ll start the cavalcade where I´ll explain some interesting things about the landscapes and fields of Viñales. We will be able to see the mountains from very close passing through paths inside the Viñales National Park. We´ll go to a tobacco factory where they´ll explain the manufacturing process of aretsanal tobacco, you´ll be able to see…
If you wish, I can pick you up at the place where you are in Viñales. I just need the address and we'll see you there!.
Food
Lunch: Our friends of "El corazón del valle" will prepare for you the best Cuban food in a restaurant with a beautiful view!
Tickets
You´ll not have to pay to enter any place we will visit!
Equipment
The horses are equipped with all the necessary equipment for your comfort and safety!
You can bring your camera or smartphone to make the best pictures in the experience.