Hike Temescal Canyon hidden destinations
Hike Temescal Canyon hidden destinations
Hike Temescal Canyon hidden destinations
Hike Temescal Canyon hidden destinations
Take a break from the traffic and experience the best kept secrets of the LA landscape. This hike is guided by locals who have spent years finding the best and most private ocean views in all of Los Angeles. From waterfalls to rock climbing, this tour has it all. We begin near sea level and ascend for about 1 mile before reaching our first stop, Temescal Canyon waterfall. From here, I'll guide you up a short climb to a larger hidden waterfall, often unknowingly bypassed by most tourists. This will require pulling yourself up some slippery rocks - if you're not comfortable with this kind of activity you're encouraged to hang out at the first waterfall before we continue the rest of the hike. The final uphill stretch of the hike will bring us to our highest point, Skull Rock, at 1400 ft. Here, you'll enjoy sweeping views of Los Angeles. As a plus, I'll show you how to squeeze into the eye socket of the skull-shaped rock. With these accomplishments (and plenty of great pictures!) in hand, we descend back to where we started, completing the 4.4 mile loop. While we explore LA's outback, we'll keep in mind our shared ownership with its creatures––most notably rattlesnakes! But don't worry, we'll teach you everything you need to know about mitigating these few and far between encounters. Whether you are a PCT regular or just trying to break a sweat, the views are to die for.


Bottled water
We'll explore the hidden natural beauties of Pacific Palisades. The hike follows the well known loop trail in Temescal Canyon, but we'll go off the beaten path to the waterfall and less-known skull rock. You'll see some natural features of the trail locals have observed over the years including beehives and rockslides.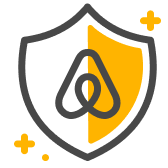 ゲストの安全
野外活動にはさまざまなリスクが伴い、体験参加中に危険な状況にさらされる可能性もございます。 安全性は自らの能力と状況(会場、天候、装備など)から判断し、ご自身の責任でご参加ください。
18歳以上の方6名まで参加できます。 You should be comfortable with and aware of your own level of experience in the outdoors. There will be some climbing and if you don't feel up for it feel free to skip and meet us back on the trail. Your host is happy to guide you on…
Dogs are not allowed in Topanga State Park so they cannot come with you on this experience. You're welcome to bring your own water, I will also have bottles for you to take. Wear what you are most comfortable walking in, the trail goes through shade and direct sun so prepare for it to be hot.
地元と体験活動を愛してやまない現地の方がご案内。

少人数で個別対応が可能です。

すべての体験は「中の人のアクセス」の観点から審査を受けます。
Hike Temescal Canyon hidden destinations
新着の体験