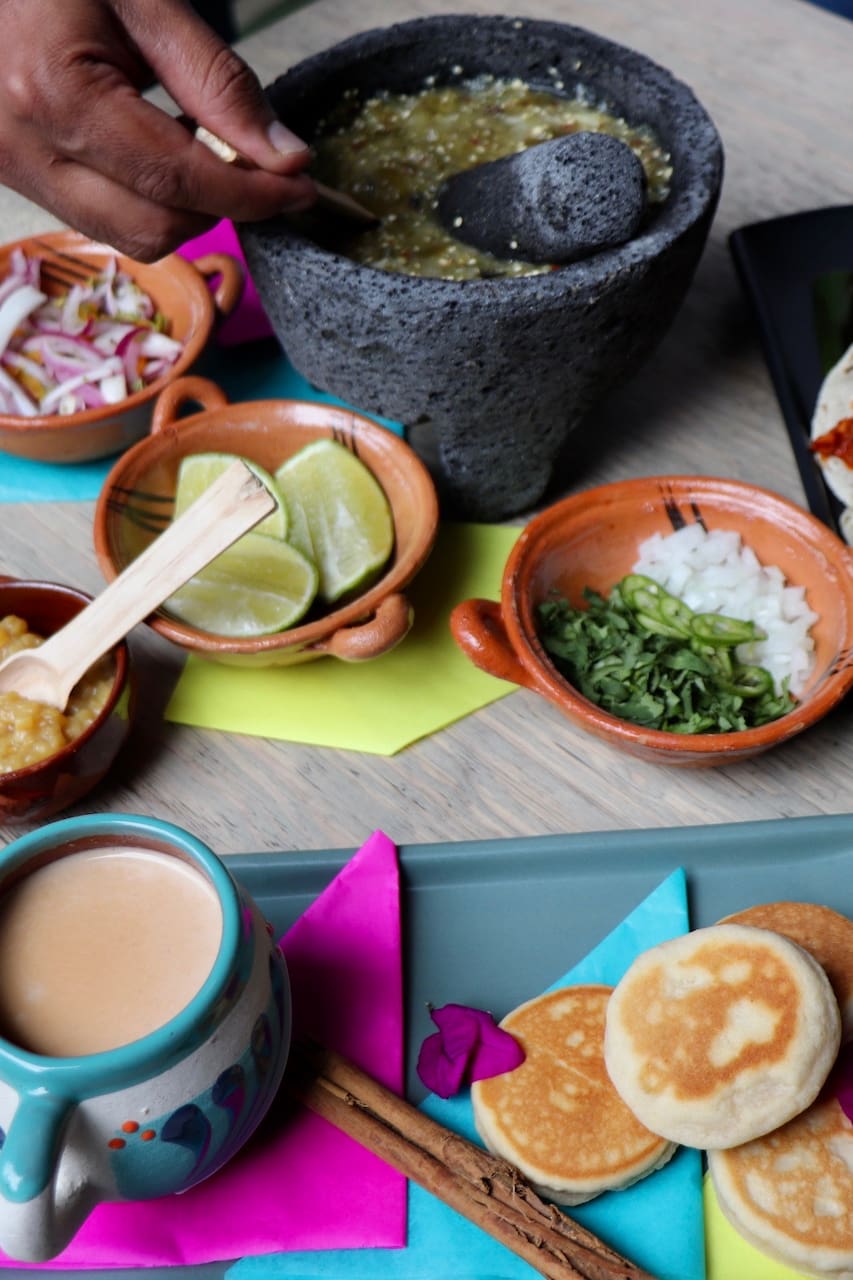 THE MEXICAN BRUNCH EXPERIENCE
THE MEXICAN BRUNCH EXPERIENCE
Hola! I'm a chef and foodie and along with my best friend, I run a little place in the middle of "La Juárez", an emblematic neighborhood of MX City. We're both proud Mexicans and big time brunch-goers with a passion for service and hospitality, so of course we had to show off how amazing a real MEXICAN BRUNCH can be... full of flavors, colors and tradition! We invite you to join us for some…
You're going to experience a Mexican brunch in the most Mexican way, each dish with a beverage pairing while I provide the history and origin of each plate, all from different regions of the country, and of course in a very interesting and funny way!. we'll show you how to make your own salsa to add on your delicious food!
The Mexican Brunch is available from 9:00 am to 1:00 pm
Food
Classic Mexican Brunch We offer vegetarian and gluten free options
Drinks
Mexican (non alcoholic) The perfect match for your dishes.