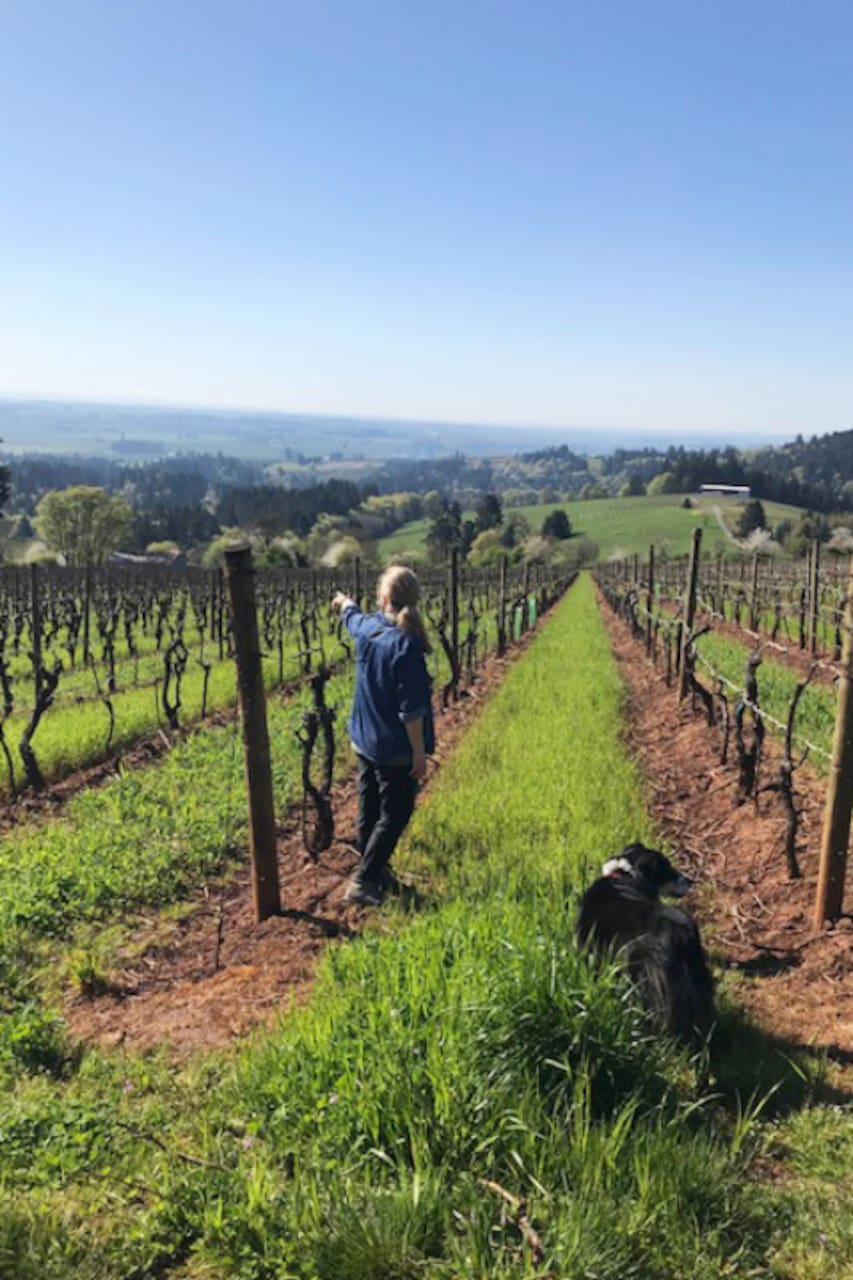 Raised in the Dundee Hills, on the land my husband and I now farm, I bring a deep love for and understanding of the local terroir, wines and people who've made it so special. My experience with Oregon wines spans decades; beginning as a teen picking grapes with friends, pouring in tasting rooms, then representing the Wine Board at international wine exhibits and in sales for Evening Land…
We'll meet on my working family farm, take a quick tour, then venture up the hill to taste wine. The hike leads through lovely private vineyards, along romantic country lanes and off-road foot trails with stunning views. Along the way, we'll stop at 3 wineries to enjoy world-class Pinots & Chardonnays and a delicious picnic, either in the vineyard or the winery depending on the weather. After 5…
You'll cross gravelly, uneven, hilly terrain (500 ft gain) - rain or shine! Please dress accordingly. If it's dry, sneakers are fine but they will get very dirty. If it's wet, extra socks are wise.
Food
Vintner's gourmet picnic We'll picnic in the vineyard on a gourmet vintner's lunch prepared by local chef Christina Sommers of Deer Haven Farms.
Transportation
Don't worry! You won't have to carry any wine bottles on the hike. We'll transport any wine you buy back to your car for you.
Sturdy shoes, active and weather appropriate clothing
Backpack if you'd like to carry your own wine purchases
Water bottle and sun screen
Extra socks if it's raining, the wineries will ask us to remove our muddy shoes