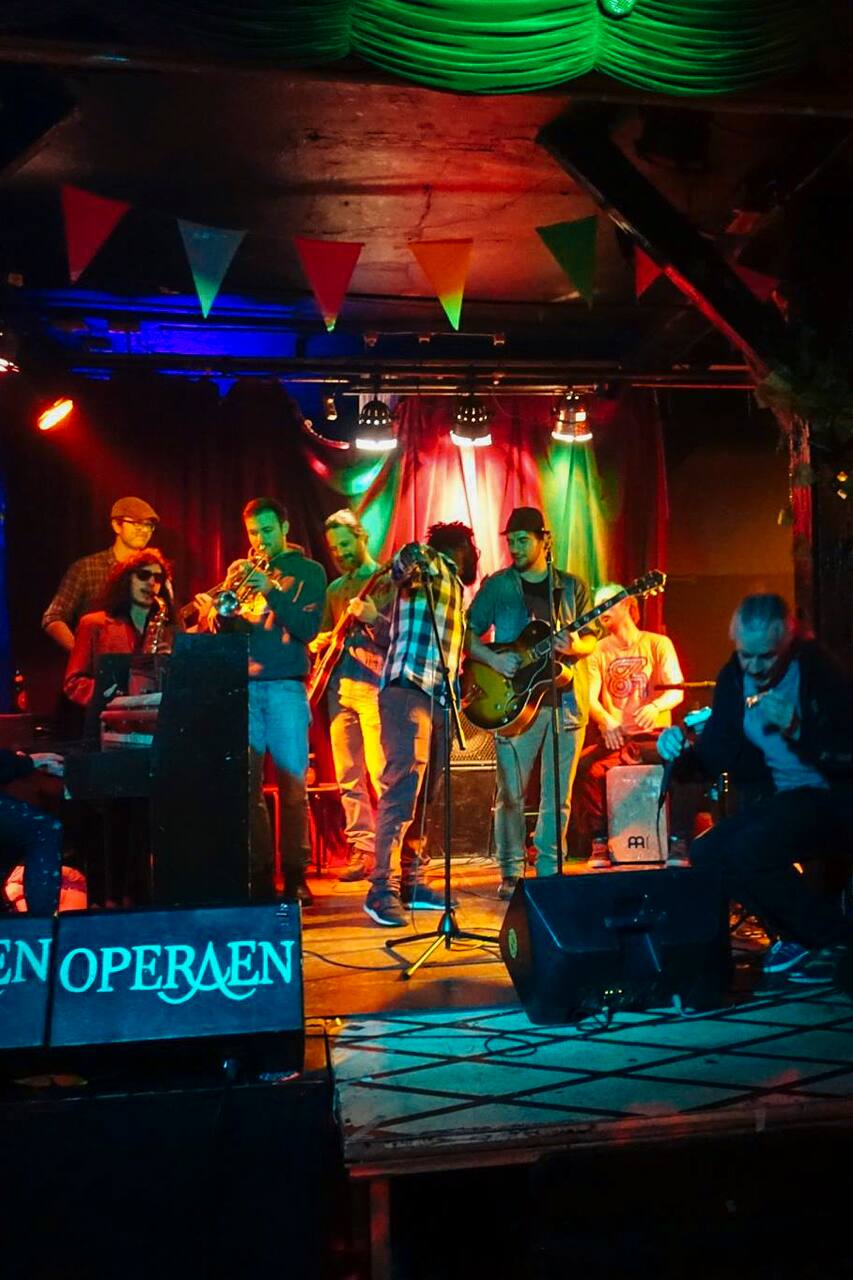 Jam together with Freetown Social Club
Jam together with Freetown Social Club

大体いつも満席!予約のとれない人気体験です。
Music is a big part of my live. My father was collecting music and I've inherited over 4000 magnetic tapes (you know, those big ones!) with various music on them. I was taking piano classes since I was six, dropped those when I was a teenager, then decided to continue some more.. Later on I started to move countries and was gifted a guitar, so learned that a bit. After yet another move to a new…
You'll become part of the live jam session by joining some of the Freetown Social Club regular members. You can sing, recite poems, rap, or join the rhythm section or play the piano or a guitar or all of the above :)
Venue is located inside Christiania, in the middle of the Pusher Street. Inside the venue it is allowed to smoke only regular cigarettes. I advice to wear something that you won't wear the next day.
Drinks
One drink A beer / glass of wine / tea / coffee
Equipment
What I have I can offer some shakers, acoustic guitar or kaval (turkish flute). There are usually some drums available, piano and mics.
If you play an instrument and it is easily transportable, then I advise to bring it with you