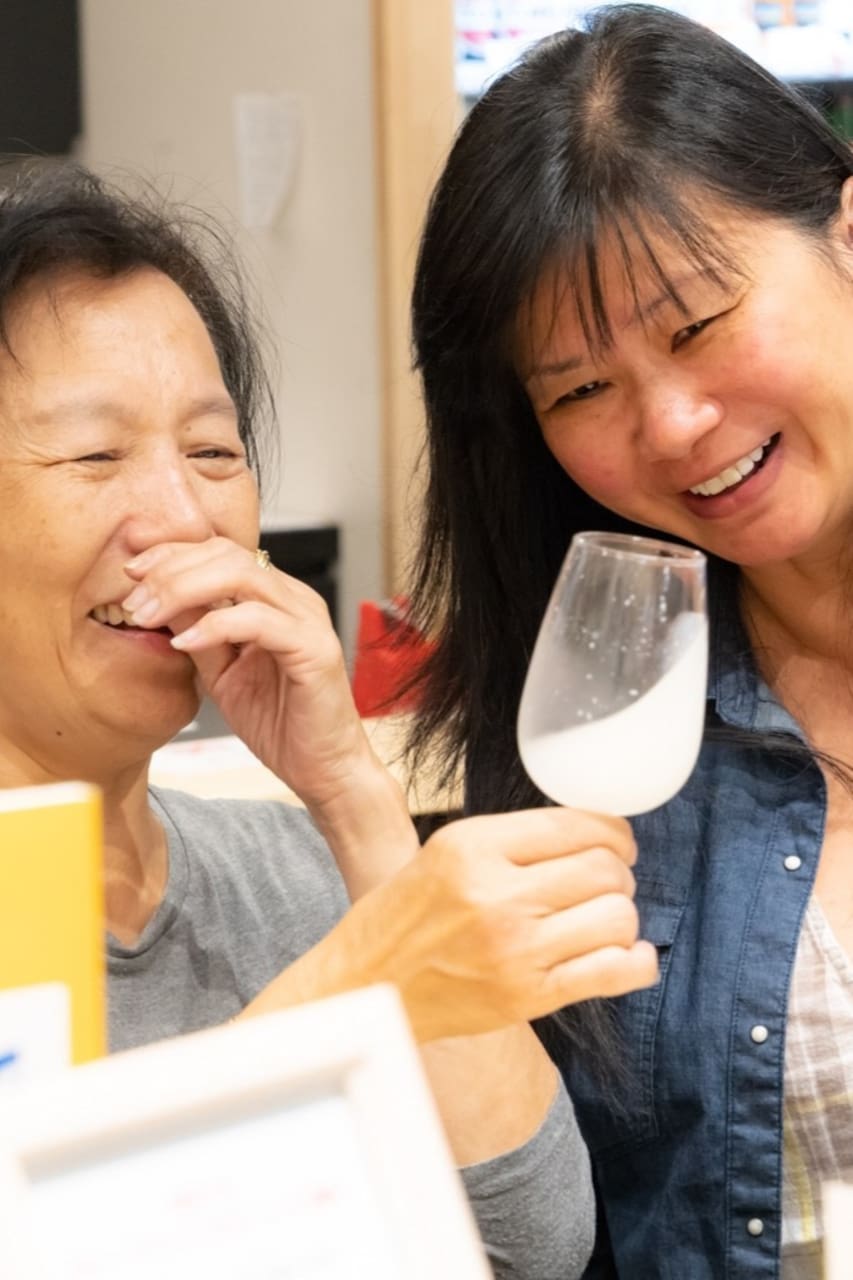 Hi!  I'm a sake sommelier, certified from the Sake Service Institution.  Let's discover everything there is to know about Sake! Kampai Sake Tours Crew (Seigo, Shota, Masako) was established after I went backpacking around the world.  Born and raised in Nara, I love going on adventures. I started this experience to share my knowledge of, and love for, sake.  Sake is my passion; I love my work…
We meet at JR Kyoto station at night, then head to our destination. We walk 10 minutes to a modern sake bar, while learning some history about the area. In this unique sake bar, we'll "kampai" with sparkling sake. I will provide basic information about sake, including the history, making, tasting etiquette, and how to read sake labels and order the best sake for you. Using sake tasting…
Drinking age is 20 years old in Japan. Participants under 20 years old can join us for free, but are required to pay for their own soft drinks.
Food
Selected Japanese foods 5 dishes of light meal for good match with sake. Such as seafood, meat, vegetables and cheese. Enjoy Japanese delicacies!
Drinks
7 types of sake Welcome drink for sparking sake! Let's try basic 3 kinds and special 3 kinds of sake for tasting & food paring.
Equipment
Sake Tasting Note Guide to learn about the different grades of sake. Tips for good match with Japanese foods. How to order your favorite sake.