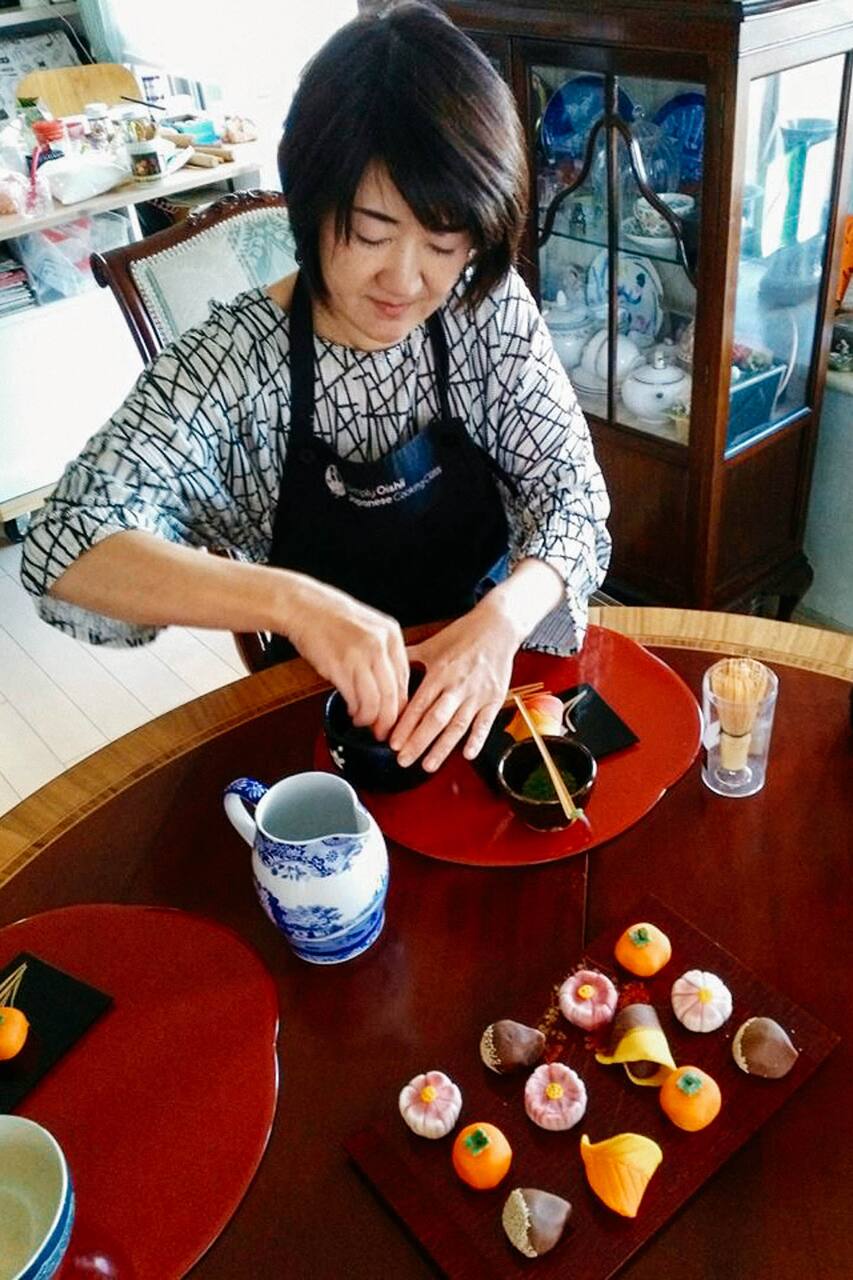 Mochi Making and Wagashi Class
Mochi Making and Wagashi Class
As a certified nerikiri art instructor, I've been teaching the art of nerikiri together and Mochi making at my home to people from around the world. I also hold diploma courses for anyone who would like to learn this art in depth. I've lived abroad and have traveled to almost 40 countries, and I love to entertain people. Being a mother of two children, I also know how to teach children how to…
We will start off this experience by learning about the ingredients (This is a Vegan Class). Then we will go on to learning the various sweets: 1. Making mochi (rice cakes) using glutinous rice flour. You will learn how to make strawberry daifuku (strawberry* wrapped in bean paste) 2. Making your own dango (mochi balls on skewers) by mixing water with two kinds of rice flour, sugar and water…
Please state any food allergies or special diet at the time of booking. Children under the age of 4 are not allowed in class due to safety reasons.
Materials and tools
I'll provide everything we'll need to make our wagashi, including a recipe sheet.
Just your passion to make the wagashi!