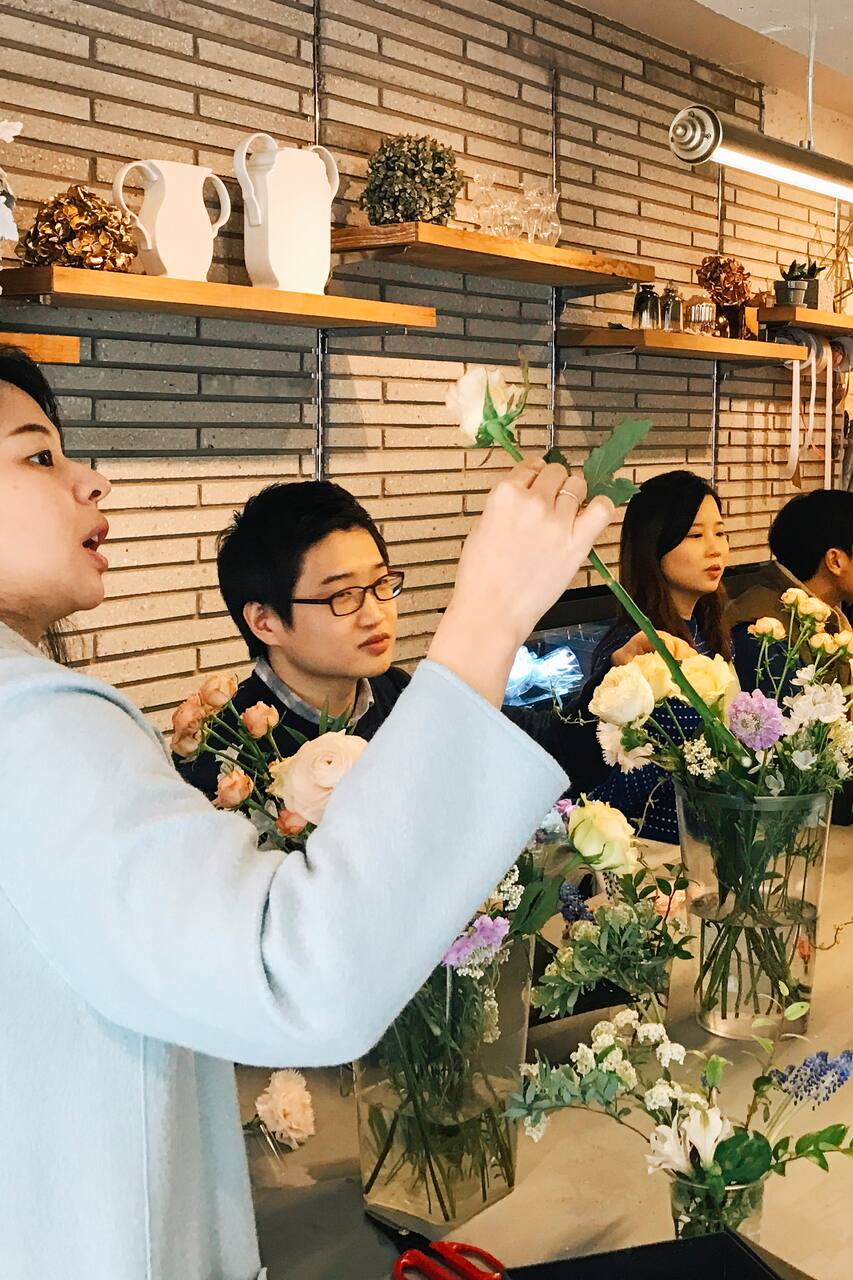 We are sisters, and we run the shop together. We have also lived in Gangnam more than 30 years, so we can definitely give you some advice about your trip. We love nature—especially flowers—as well as trendy things, and we are sure that you will appreciate this unique opportunity to learn how to arrange flowers Korean-style.
At our flower shop, we will guide you through the latest hot trends in Korean-style flower-arranging. Our experience is based on our work with weddings, magazine photoshoots, and bespoke gifts. You will learn how to put together a box, bunch, or basket of flowers—and there are other options depending on the season.
You don't need to bring anything except a creative mindset.