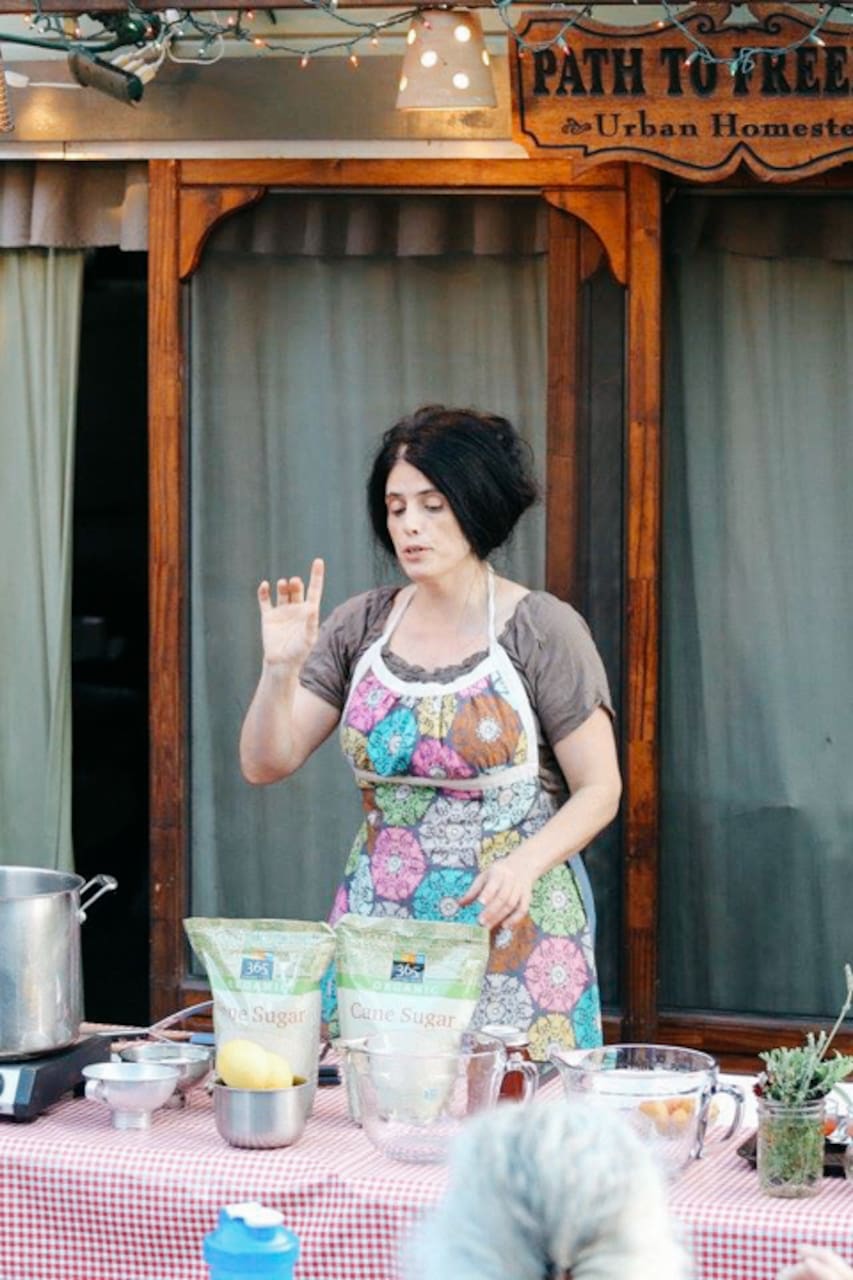 Jam-a-Long: Learn to Make Preserves
Jam-a-Long: Learn to Make Preserves
Anais is a country girl at heart and throwback to another era. She's an apron-wearing barefootin' dynamo who never shrinks from a challenge. She's passionate about food, since she was a kid has always loved to cook & bake. Over the years she has honed her kitchen skills to the point where she can prepare food with maximum efficiency feed 40 people – no problem!
Here's an opportunity to make seasonal jams/preserves together – the old fashion way. Learn tips & tricks to make successful and tasty preserves at home without pectin. Afterwards, enjoy the fruits of our labor with Jam and Bread. YUM! Take Home: Recipe & 2 jars of preserves
Bring an apron and favorite knife.