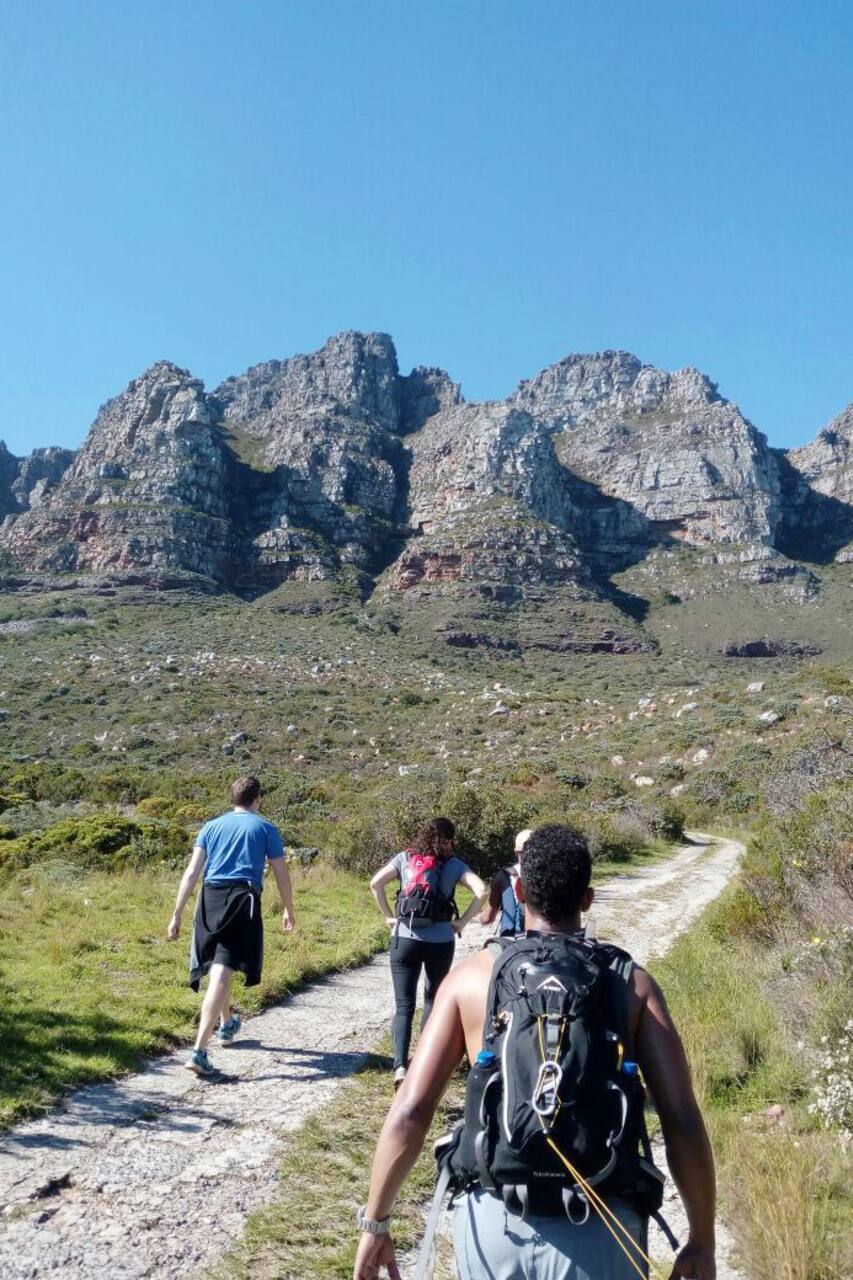 テーブルマウンテンを堪能!十二使徒エリアからのガイド付きハイキング
テーブルマウンテンを堪能!十二使徒エリアからのガイド付きハイキング
I am passionate about nature, wildlife, and mountains. As a nature and cultural guide, I can delight you with the history, culture, and stories of Cape Town while sharing my knowledge of the country's flora, fauna, geology, and geography. As a mountain guide, I will lead you along routes around the Table Mountain National Park safely. I believe that climbing up a mountain is the best way to know a…
I am a qualified and experienced mountain and nature guide. I will assist on the route, and lead you to the lower plateau of the mountain to ensure you get the best experience and knowledge of South Africa's history, nature, and culture. You will see Cape Town from a different perspective and learn about our unique biome, the Fynbos. The route starts from Camps Bay, gradually along a jeep track,…
Please wear layers of clothes, comfortable footwear, and bring a raincoat. Bring at least half a gallon of water, sunscreen, daypack, camera, and a hat.
Comfortable footwear (hiking boots or running shoes)
The weather is unpredictable in the mountain so please bring a raincoat and wear layers of clothes so you can take off and on.
Walking poles can be useful to not put strength on knees and ankles (optional)
Water (at least 2 litres if it is a hot day even more, a cup every 60 minutes)
Sunblock, daypack, camera and hat in summer
Long pants, beanie and gloves in winter