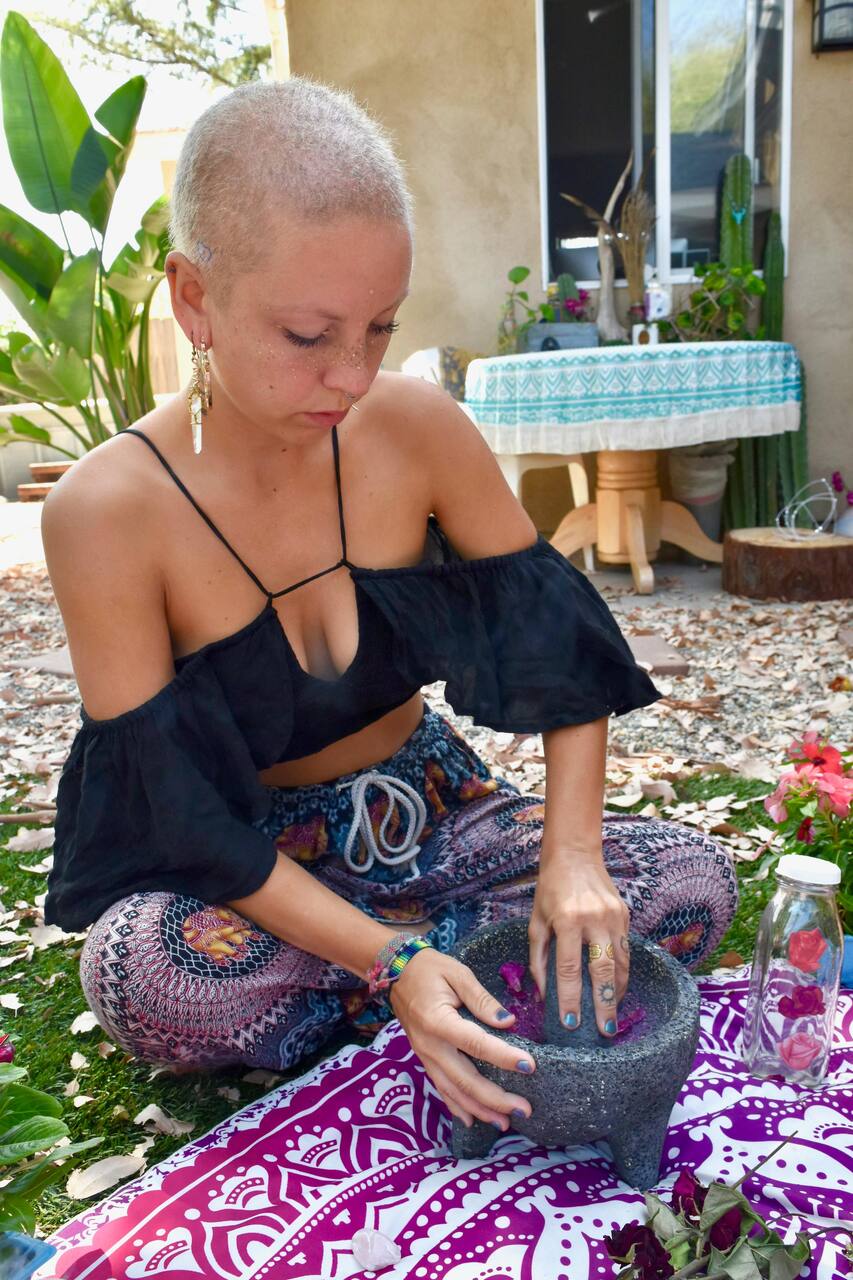 My name is Fløwer.. I have grown such a strong appreciation for plants since becoming vegan. They are our true teachers, our true guides. They all speak and have something dense to say. They feel energy and do not have to speak about it. Roses are the most dear to my heart, they have a very high vibration and angels speak through them! I love bringing people together to recognize our oneness…
We will gather in my home in La Crescenta, California to exercise togetherness in expressing gratitude and in creating Rose Milk. We start with some opening exercises to get the group relaxed and inspired together, reminding us we're all human, we feel the same. We learn about roses, their vibration, and what they do for us. We open our beautiful circle energy up with inviting roses into the mix,…
IF you'd like to bring your own crystal to set an intention with into your milk, feel free! And if you could bring your own rose as an offering for the next group, that would be beautiful!
Drinks
Almond/Oat/Coconut Milk Different types of milk incase of allergies!
Accommodations
Crystals A tiny crystal to enhance the vibration of your Rose Milk!
Equipment
Glass Bottles To store your lovely sacred drink!