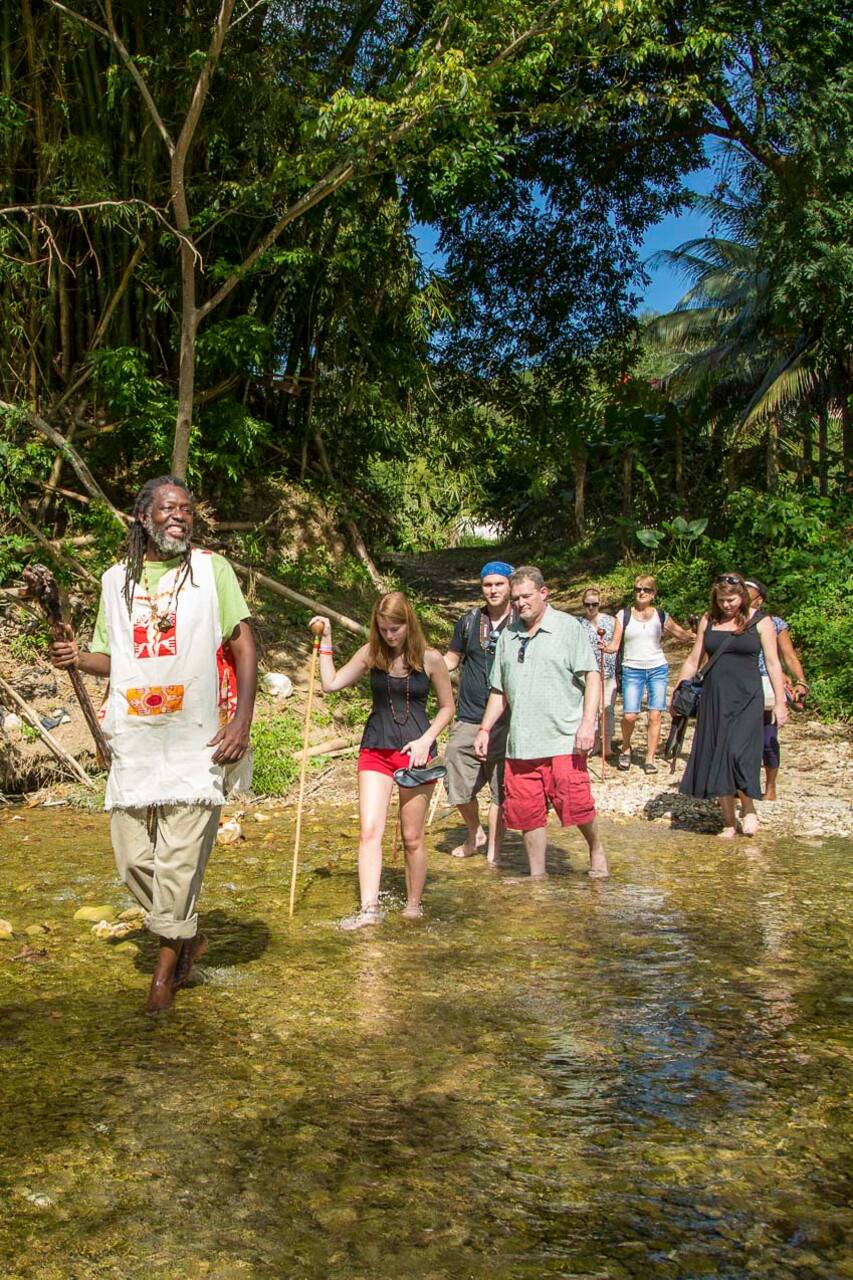 Hike to a village with a Rastafarian
Hike to a village with a Rastafarian
I have chosen a name for myself that speaks to the connection I have with the past and the journeys of my ancestors. I am a Rastafari first and foremost—and also, a tour guide. We invite visitors to the village as a way of protecting, conserving, and sustaining the culture and traditions of our ancestors. It is also the message from the most high, who protects us against the extinction of…
We ask that you meet us at the bar at the Montego River Gardens otherwise known as the Upstream Bar and Grill. It is very beautiful there located right next to the Montego River. Our Village is located across the river. From the Bar, actually the riverside, we will cross the shallow Montego River and take a short five-minute hike through the lush tropical forest vegetation to the village. You…
You can rent water shoes or go barefoot through the river. Bring a camera, hat, sunscreen, bug spray, and swimwear. Transportation to the meeting point can be arranged for an extra fee.
Snacks
Seasonal fruits I'll provide seasonal fruits. For purchase: vegan/ Ital meal may be Handmade craft, drums, natural products & drum classes
Drinks
Coconut water & Fruits Other local flavors, such as sorrell, fruit wines, & hot, homemade natural chocolate may be available also for samples/sale.
Water shoes, mosquito repellent, sunscreen, swimwear, wrapper