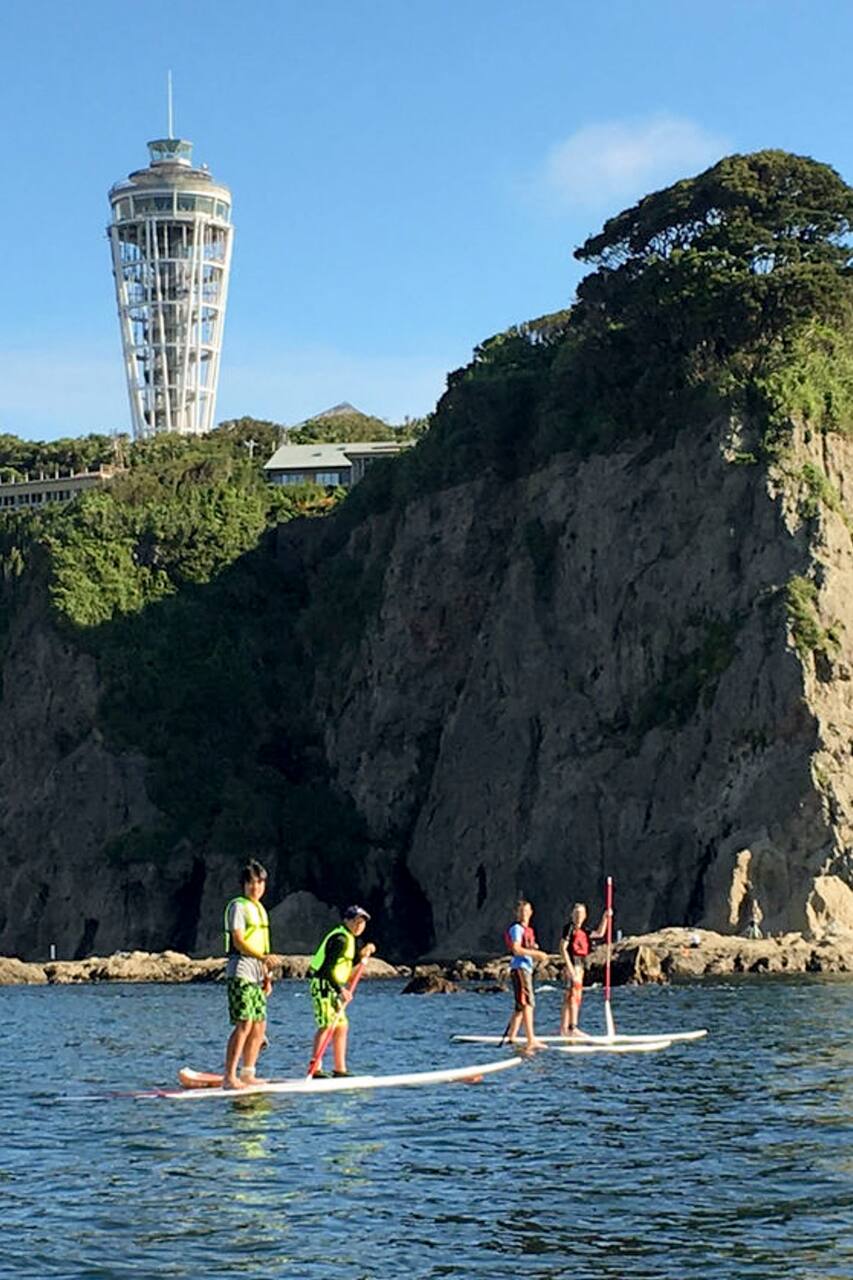 好評受付中! ご予約はお早めに。
.I have been a waterman for most of my life, I spent 10 years travelling and surfing around the world. I've raced outriggers and dragon boats representing the city in national races professionally.
Guests will be guided and instructed throughout the paddle, as well as made aware of some local places of interest and historic sites. This is a unique way to view the area including the marina that will host the 2020 olympic yacht races . After the paddle we can relax for lunch on the decking of my guesthouse cafe and I'll be happy to chat to you about the area,my life and answer any questions .
What should you bring? prepare for a day at the beach; Swimwear, sunscreen, towel, etc. Life vest will be provided. We are about an hour train ride from tokyo so please allow yourself plenty of time.
Snacks
Coffee and Snacks Making use of the great facilities at the Island Life Guesthouse cafe and decking area. A great chance to relax and reflect.
Drinks
Drinking water A bottle of drinking water will be provide as it can be thirsty work
Equipment
Essential Equipment Paddleboard (SUP); Paddle, Life Vests, Leash Cord and anything else needed to enjoy a lovely day out on the water!
Beach wear , sunscreen , towel