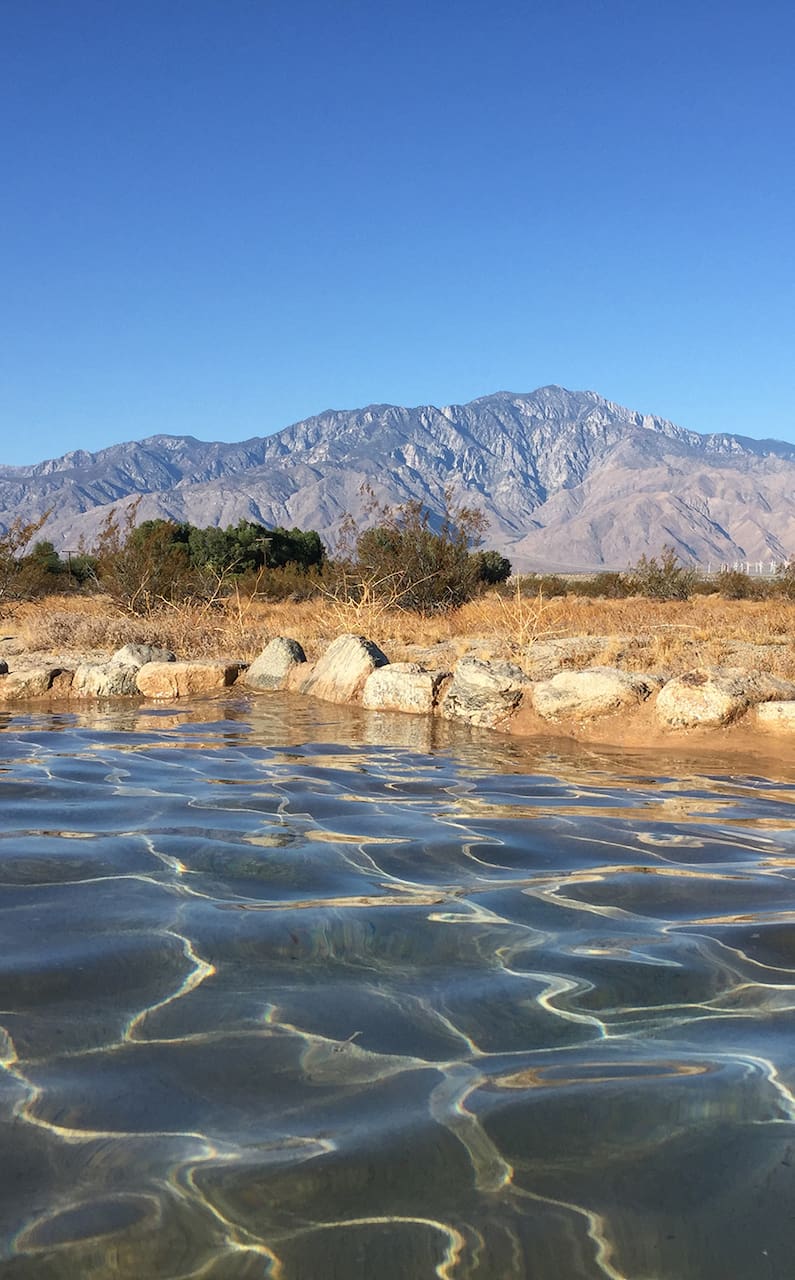 人気です! 予約1,480人突破。
I have been an outdoor health enthusiast all of my life with a particular passion for natural hot springs and a more plant based lifestyle over the past 20 years. I'm grateful to be able to share this space with you. I hope you enjoy it.
This is a private, hosted experience for two. Please book both (2) spots. We meet at the nursery greenhouse where milkweed for the Monarch butterflies and other desert plants are grown. We then take a short walk through the desert to Experience The hot springs from deep within the San Andreas fault. Ground and reset in solitude as panoramic views and desert sun provide an off grid, primitive…
Please NO MAKEUP , PERFUME, SUNSCREENS, LOTIONS, BODY CARE, DEODORANT, or HAIR CARE products of any sort. No glass or food please.