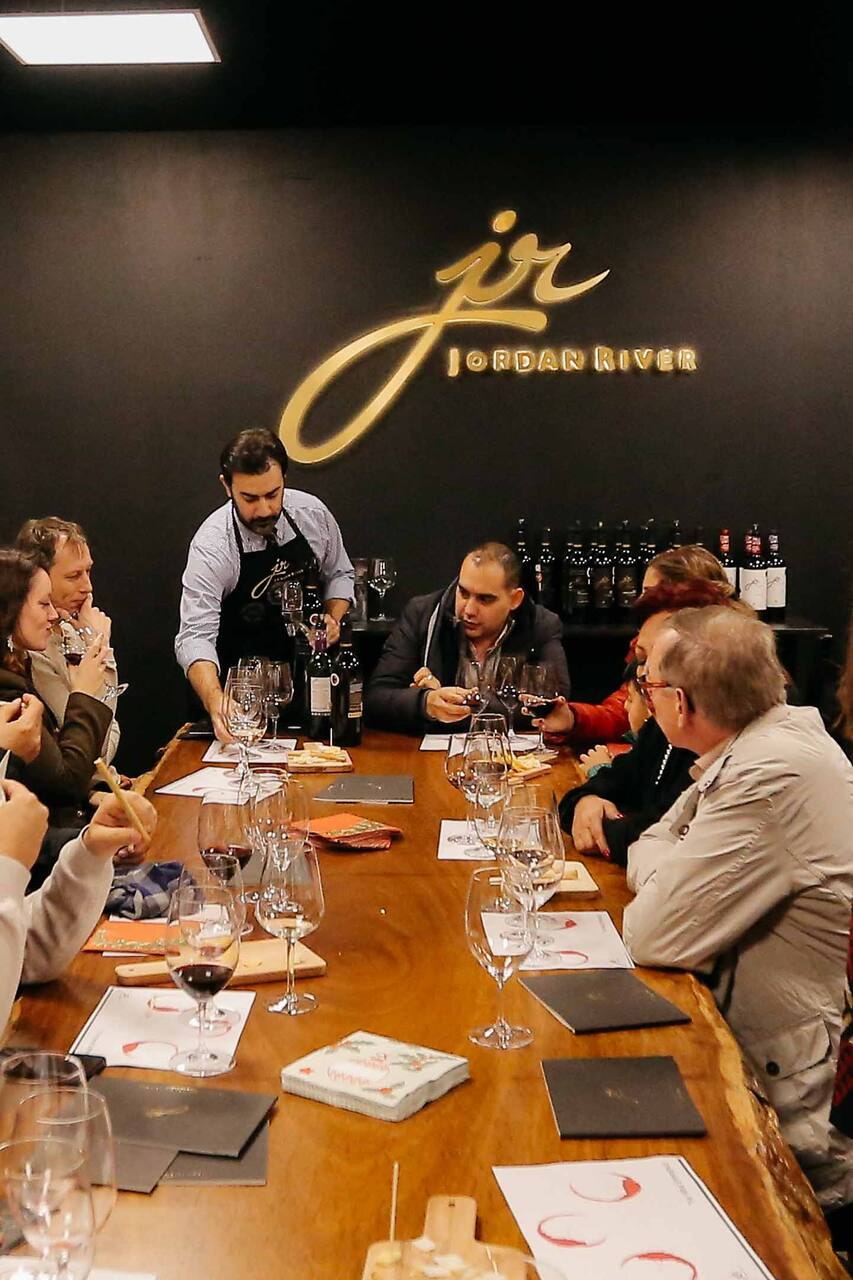 Growing more than 40 varieties is an art, passion and hard work. We use the best grapes, grown under ideal circumstances, and utilising the methods of classic wine making, to produce exceptional wines.
JR The Wine Experience allows you to discover more than 40 international handpicked grape varieties that are especially crafted for you into more than 80 types of wine and produced from one of the most distinctive terroir in the world, the basalt desert of Jordan. Once you reach JR The Wine Experience, one of our team members will welcome you and take you through a brief tour to tell you more…
Bring your camera, your friends and enjoy JR, Wine of Jordan! Food & nibbles are not included with this experience.
Drinks
Wine Experience 3 Wine Glasses of your choice