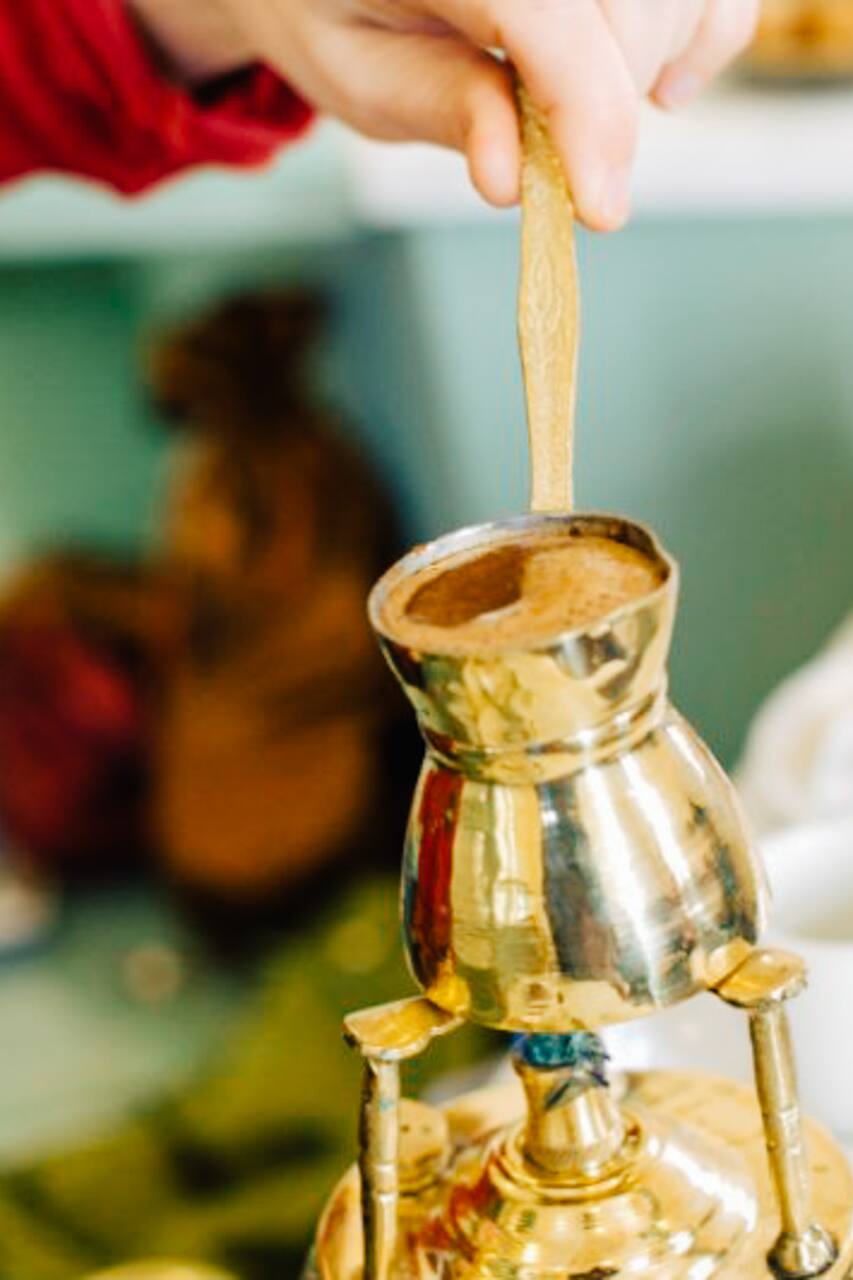 THE ART OF GREEK-ANATOLIAN COFFEE
THE ART OF GREEK-ANATOLIAN COFFEE
HI, I AM THE CURATOR/ OWNER OF A HISTORIC HOME IN ATHENS, GREECE AND INITIATOR OF HISTORIC GREEK GASTRONOMY, WHERE DESIGNED TABLESCAPES AND HEROIC MENUS OFFER THE ULTIMATE HISTORICAL EXPERIENCE.
A MEMORABLE JOURNEY INTO AROMATIC PAST OF GREEK-ANATOLIAN COFFEE, THEATRICALLY PRESENTED IN THE ORIENTALIST 17TH CENTURY TONES OF THE HISTORIC PRIVATE RESIDENCE. USING PREMIUM COFFEE BLENDS & COFFEE-RELATED ANTIQUE EQUIPMENT OF THE RESIDENCE'S COLLECTION, YOU WILL EXPERIENCE A GUIDED HANDS-ON BREWING LESSON, OVER OPEN FLAME, FOLLOWED BY A 'MUSICAL' COFFEE TASTING & TASSOGRAPHY SESSION.
FOR OUR TASSOGRAPHY SESSION, PLEASE PREPARE A NOTE ON SOME ISSUE WHICH IS PARTICULARLY OCCUPYING YOU THESE DAYS, SO WE MAY READ THE COFFEE SEDIMENTS FOR INSPIRATION!
Snacks
SWEET GREEK-ANATOLIAN DELICACIES TASTE AN ARRAY OF HERITAGE BRAND CHOCOLATES AND TRADITIONAL SWEETS TO ACCOMPANY YOUR COFFEE TASTING
Drinks
HOME BREWED ANATOLIAN-GREEK COFFEE ENJOY THE PERFECT CUP OF COFFEE MADE BY FROM A SELECTED SMYRNIAN AROMATIC BLEND.
Equipment
ALL EQUIPMENT & TABLEWARE PROVIDED ALL 18TH-19TH CENTURY WARE FROM HOME'S COLLEC TION