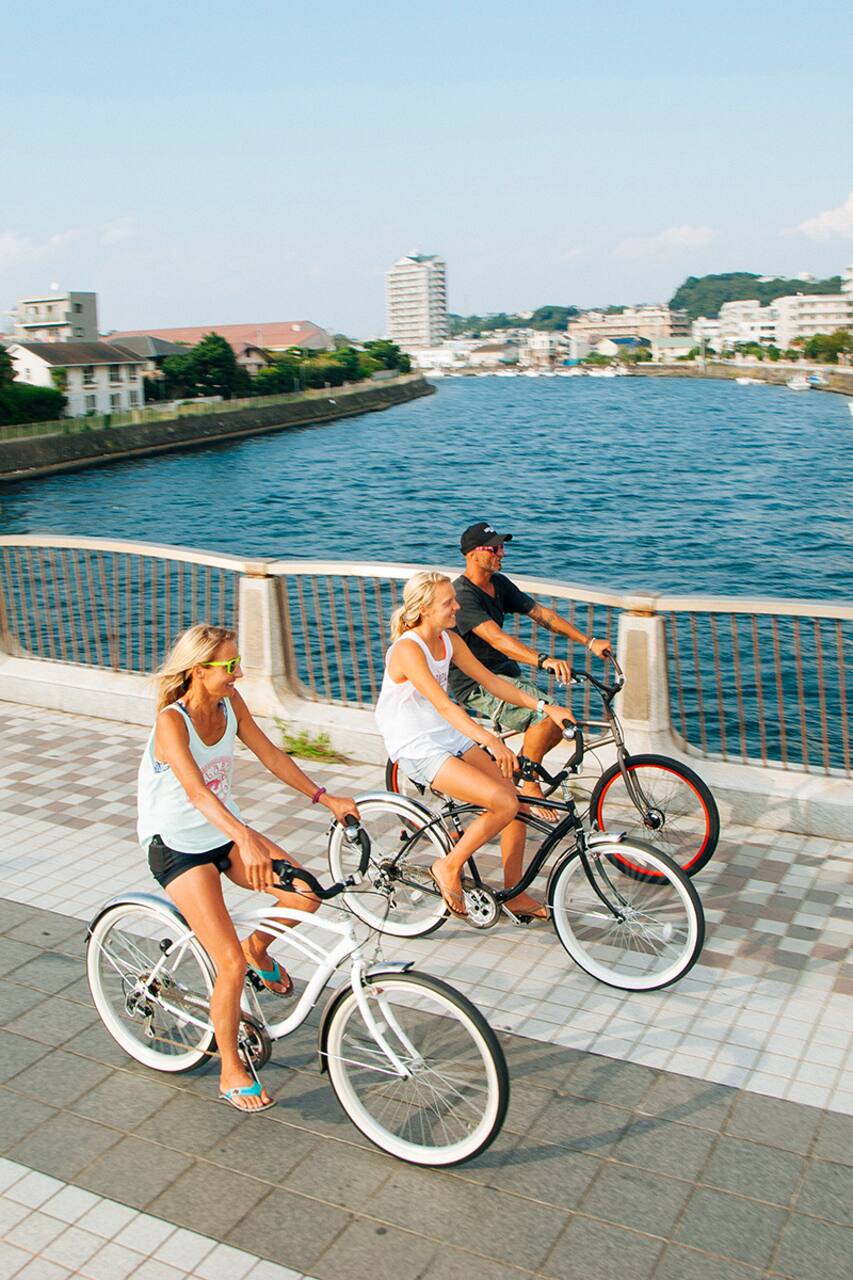 Island Life Coastal Bike Cruise
Island Life Coastal Bike Cruise
Having been living here for over 15 years,I have been a waterman for most of my life, I spent years travelling and surfing around the world. I've raced outriggers and dragon boats representing the city in national races . I am also the owner of An small English language school here and I'm quite a recognised face in the are . My wife and I have been running the school now for over ten years.
We will depart from my house next to the famous Katase Enoshima station to our first stop, the enchanting Ryukoji Temple. Here we will have a chance to explore the grounds of my favourite local temple on foot and take in some of Japan's rich history. From there we will follow the Enoshima river to my own personal stomping ground, "Katase Kaigan," the iconic Shonan coast with stunning views of Mt…
We advise guests to be prepared for all weather and wear appropriate clothing for cycling . You may want to bring a small back pack as there will be a chance for some souvenir shopping.
activewear/confortable sneakers