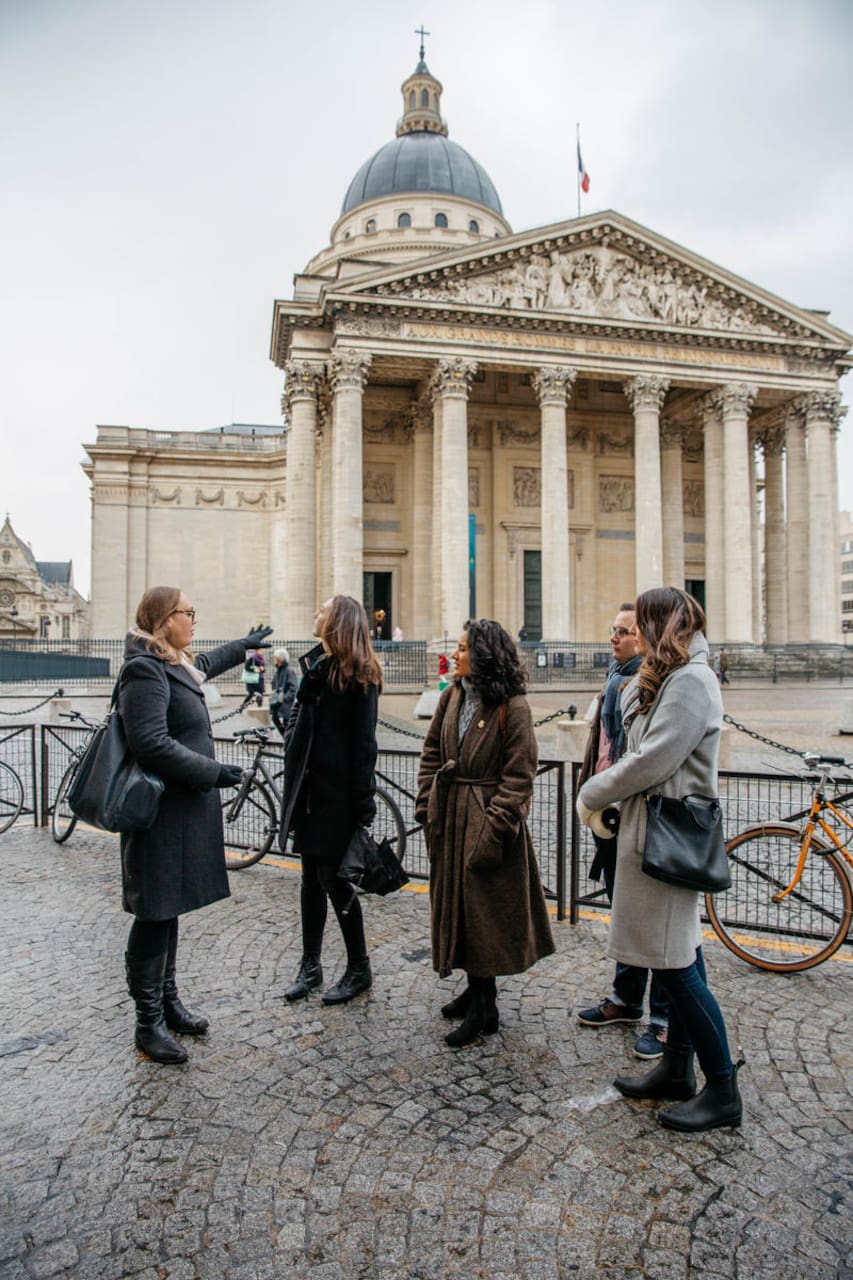 大体いつも満席!予約のとれない人気体験です。
I'm an art historian with a PhD in Medieval Art, an MA in Contemporary Art, and more than a decade of experience teaching students of all ages. I moved to Paris five years ago for my dissertation research, and loved it so much here that I've just never left! One of my greatest pleasures in life is introducing visitors to all of the wonderful history that this beautiful city has to offer.
On this half-day walking tour, I'll guide you through the history of Paris and its monuments - stretching from Roman ruins to contemporary cafes - in just a few hours! We'll start with a tour of Notre-Dame de Paris. Then, we'll head south from the Ile de la Cite to the left bank, where we'll explore the Roman amphitheater of Lutetia, stroll in Marie de Medici's palace gardens, and enjoy the…
We'll be doing quite a bit of walking on this tour, so bring comfortable shoes and appropriate layers (the tour goes on, rain or shine!).
Snacks
Pastries We'll stop mid-tour for some delicious Moroccan mint tea and pastries in the covered courtyard of the Great Mosque of Paris.
Comfortable walking shoes
Umbrella (if it looks like rain)
Warm layers (especially for winter tours when it's cold)
Water bottle (there are lots of public water fountains along the route for topping up!)
And, of course, a camera!