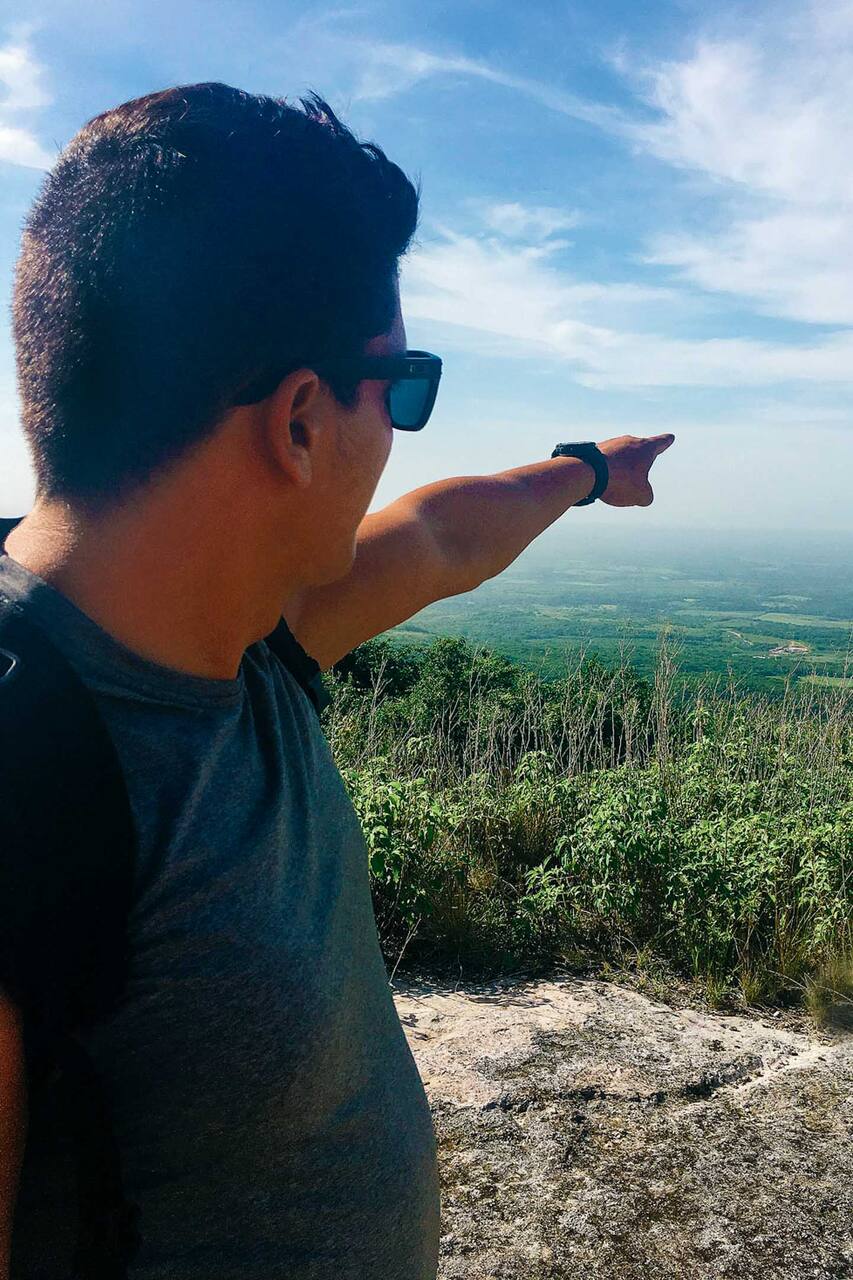 Includes:
食べ物、ドリンク、用具、移動送迎
I am a paramedic by profession and photographer by passion. I'm enthusiastic about life and living, with a purpose to excite, energize, and charge with a healing intention. Outdoor adventure and lifestyle, creative culture, and influential living that explores the stories of passionate people, alluring landscapes, and intriguing ideas is the synergy between my interests interacting in mutual…
Join me and reach exhilarating heights as we venture up La Loma del Pan—one of three natural wonders that identify the province of Matanzas—and at 1,250 feet is one of the highest elevations in Cuba. We'll behold the effortless beauty of exotic gifts flowing from colorful flora and fauna and iridescent views. Meanwhile, I will share stories of legends, history, and culture. The hike is about three…
There is an alternative meeting place if it's more convenient for you: In front of Hotel Velasco, Matanzas. Let me know when booking if you need to be picked up here.
Snacks and Other
Typical Cuban Lunch. Cuban Nature Bars You'll be hungry for lunch after the climb, and what's better than an authentic Cuban meal?. I'll provide Cuban style nature bars that will give you energy for the climb. If you have a nut allergy, please let me know.
Drinks
Bottled Water I'll provide a 1.5L bottle of natural spring water to keep you hydrated.
Transportation
Private Transportation To ensure safety, punctuality and fair pricing I'll provide private round-trip transport in a vehicle with legal permits.
Equipment
10 Digital Photos You'll receive 10 professional photos of yourself and La Loma del Pan. I will send you the images after the experience.