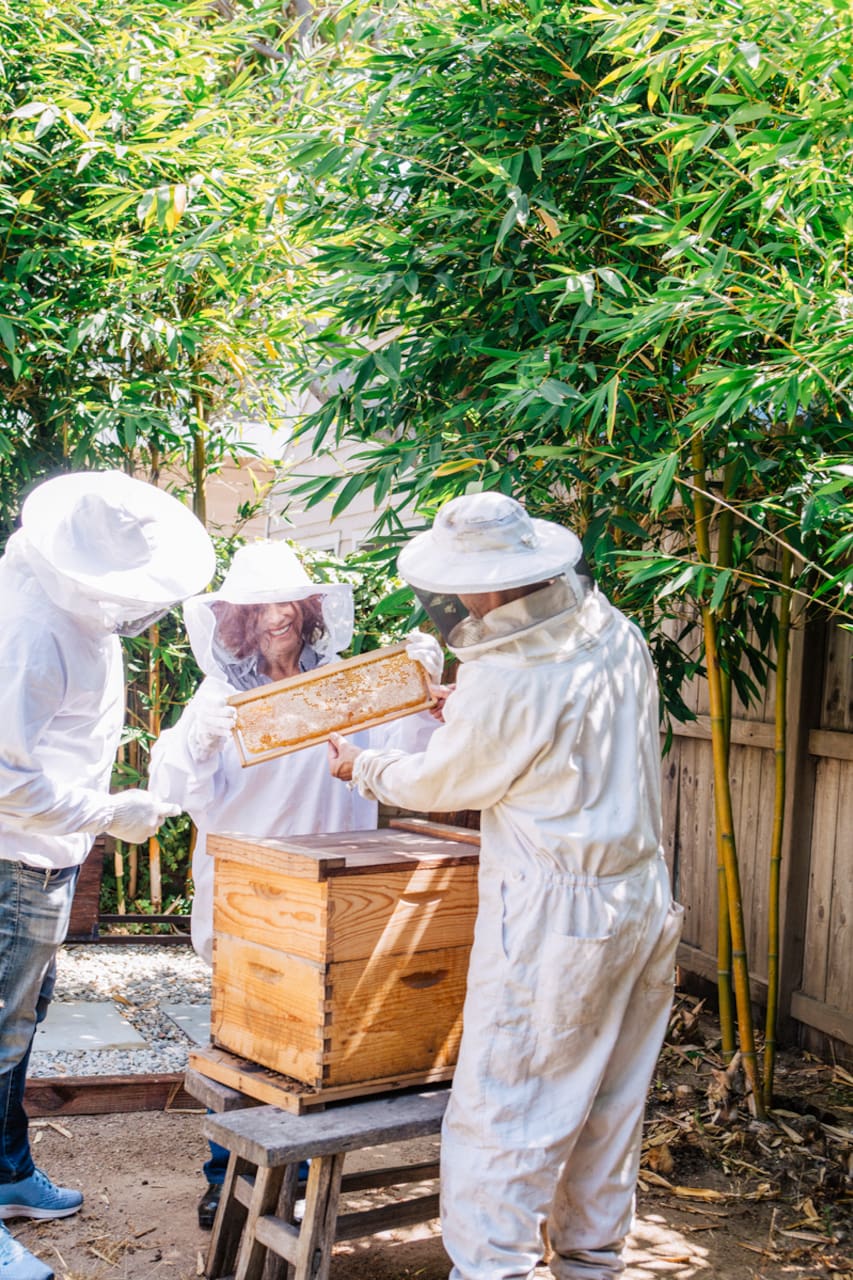 Discover the secret art of beekeeping
Discover the secret art of beekeeping
I'm a 2nd generation beekeeper and Director at HoneyLove. My dad originally taught me about beekeeping in the 80s. In 2012, I rescued a hive in my back yard after my son was playing in our avocado tree and the rest is history. Now I rescue local hives and foster them until they get a new home!
HoneyLove is a Los Angeles-based 501(c)(3) nonprofit conservation organization with a mission to protect the honeybees by educating our communities and inspiring new urban beekeepers. We at HoneyLove believe that the city is the last refuge of the honeybee. Our home gardens are free of pesticides, and in cities like Los Angeles, there is year-round availability of pollen and nectar.
こちらは
社会貢献体験
です。参加費は全額、「HoneyLove」に寄付されます。
This unique experience will give you an insider look at honey bees and why they are so important to our lifestyle—you will be amazed at how incredible these little creatures are. We will suit up and open up the hive to see how bees live, work, and produce honey. Wearing a bee suit and getting up-close-and-personal with the hive is the best way to learn about bees. You'll get a hands-on…
Please wear long pants and closed toe shoes. Do not wear any perfumes or colognes. Please bring your camera to capture your interaction with the bees. We also recommend bringing a water bottle.
Camera, Water and any snacks.